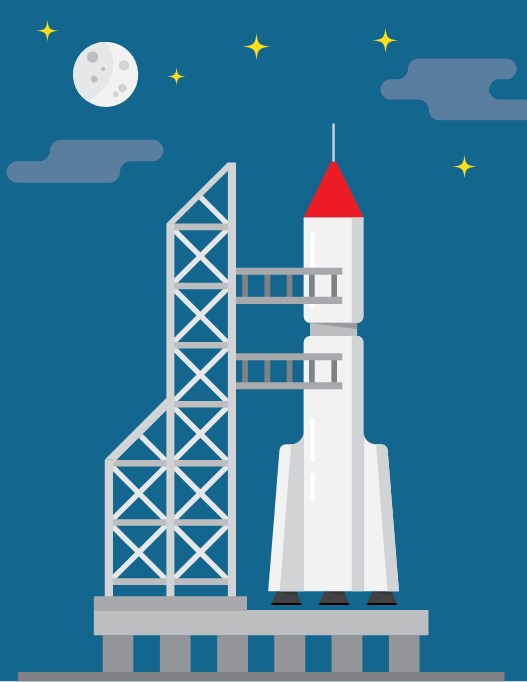 Business Brokerage Launch Packages
In addition to great business brokerage training, we have learned that our students also need some start-up coaching and marketing to be successful.  We designed our Career Launch Packages to meet the needs of a new business broker.  Everything needed to start a successful business brokerage career.
TRAINING     COACHING      MARKETING
Starting a new business brokerage career is WORK!  Take advantage of special Business Brokerage Launch Packages from Business Intermediary Services.  We do the work so you can launch your business brokerage career faster and get on your way to success.
 Packages Include:
Comprehensive Business Brokerage Training (3 options)
eLibrary – Course Workbook, Case Studies, Sample Documents
Startup Coaching (6 months – one hour weekly personal call)
Professional Business Brokerage Firm Website
Internet Search Marketing Setup (Google and Bing)
Business and Marketing Plan – 25+ Pages
Business Seller Power Point Presentation
1,000 Postcards (includes mailing list, design, and postage)
250 Business Brokerage Brochures
500 – Premium Business Cards
20% off monthly website marketing service plan – 12 months
20% off print marketing items – 12 months
Details and Frequently Asked Questions Below
So how does this work?
We make it easy!  You give us a call to register and pay (PayPal, all major credit cards, money order or check). We enroll you in the training option of your choice.  While you complete the training, we take care of designing your marketing materials (website, brochure, postcard, business card and presentation) and developing your business and marketing plan based upon how you plan to practice business brokerage.  Once your training is complete, we schedule a weekly telephone call to coach and mentor you every step of the way!
What if I am going to work for another brokerage company?
That is great!  You can still take advantage of our Career Launch Packages.  We'll design all the marketing materials (website, brochure, postcards) to focus on you and the business brokerage services you provide.
May I Pick and Choose Items
No. Our Career Launch Programs have been designed specifically to provide what a new business broker needs to get started.  Items may not be added or changed.  No discount is given for items you may elect not to implement. (For example, You select our Level II monthly plan which does not include management of Search Marketing.  That is fine; we will still setup your Google and Bing Search Marketing Program and place on hold (no charges each month from Google or Bing).  Your internet search marketing can be activated at a later date.
I have more questions.
Just give us a call 336-618-7842.  We have answers.  We've been helping individuals just like you start and build a successful business brokerage career since 2003!  We are happy to answer your questions about our training programs and the steps you need to take to get started!
Launch Package One
Business Brokerage 101 Training
Business Brokerage 101 Training Option Details

eLibrary – Course Workbook, Case Studies, Sample Documents

Startup Coaching (6 months – one hour weekly personal call) Details
Professional Business Brokerage Firm Website – Provided by Business Intermediary Services Details

Internet Search Marketing Setup (Google and Bing) – Help Sellers and Buyers find you.

Business and Marketing Plan – 25+ Pages

Professional Business Seller Power Point Presentation View Sample
1,000 Postcards (includes mailing list, design, and postage) View sample postcard designs

250 Professional Brochures (includes design and printing)

500 – Premium Business Cards

20% off monthly website marketing service plan – 12 months – Level I, II, or III – Details
20% off print marketing items – 12 months (Brochures, Postcards, Dropcards and Stationery)

*Business Broker Training provided by School of Business Brokerage. Business brokerage marketing items provided by our sister company Business Intermediary Services.

Call today to register and start your business brokerage career 336-618-7842
Launch Package Two
30 Day Online Training
30 Day Online Training Option

Details

eLibrary – Course Workbook, Case Studies, Sample Documents

Startup Coaching (6 months – one hour weekly personal call) Details
Professional Business Brokerage Firm Website – Provided by Business Intermediary Services Details

Internet Search Marketing Setup (Google and Bing) – Help Sellers and Buyers find you.

Business and Marketing Plan – 25+ Pages

Professional Business Seller Power Point Presentation View Sample
1,000 Postcards (includes mailing list, design, and postage) View sample postcard designs

250 Professional Brochures (includes design and printing)

500 – Premium Business Cards

20% off monthly website marketing service plan – 12 months – Level I, II, or III – Details
20% off print marketing items – 12 months (Brochures, Postcards, Dropcards and Stationery)

*Business Broker Training provided by School of Business Brokerage. Business brokerage marketing items provided by our sister company Business Intermediary Services.

Call today to register and start your business brokerage career 336-618-7842
Launch Package Three
In Class Training
Five Day In Class Training Option Details

eLibrary – Course Workbook, Case Studies, Sample Documents

Startup Coaching (6 months – one hour weekly personal call) Details
Professional Business Brokerage Firm Website – Provided by Business Intermediary Services Details

Internet Search Marketing Setup (Google and Bing) – Help Sellers and Buyers find you.

Business and Marketing Plan – 25+ Pages

Professional Business Seller Power Point Presentation View Sample
1,000 Postcards (includes mailing list, design, and postage) View sample postcard designs

250 Professional Brochures (includes design and printing)

500 – Premium Business Cards

20% off monthly website marketing service plan – 12 months – Level I, II, or III – Details
20% off print marketing items – 12 months (Brochures, Postcards, Dropcards and Stationery)

*Business Broker Training provided by School of Business Brokerage. Business brokerage marketing items provided by our sister company Business Intermediary Services.

Call today to register and start your business brokerage career 336-618-7842