Business Brokerage 101 Course – Live Webinar Online



Hours:  Twelve Hours Live Webinar instruction with additional weekly assignments online, self-paced recorded training modules, quizzes, and field work assignments and group discussion forum activities to be completed in the School of Business Brokerage Online Learning Center. (Students should allow 6 – 8+ hours each week for completion of assignments.)
Fee: $1,995.00 – per student (includes books and all course materials)
(Maximum Five Students)
This course covers the information and skills needed to start a business brokerage career. Participants will learn the Business Brokerage Process and the role and responsibilities of a business broker during each step of the process.  This comprehensive, four-week course will help participants quickly master and implement the basics of business brokerage.
Upon successful completion of the class and final exam, students will earn the Graduate of School of Business Brokerage Certification.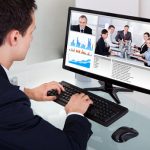 During our weekly live sessions, the instructor will present information about each step of the Business Brokerage Process.  Students will interact with the instructor and other participants via live video and audio conferencing.
Before the next live session, students will complete reading assignments; view recorded presentations and online courses, assignments, discussion forums, and field work activities within the School of Business Brokerage Online Learning Center. (Students should allow 6 – 8+ hours each week for completion of assignments.)
Upon completion of all course materials, assignments, and scoring a passing grade of 80 or above on the final exam, students are awarded the GSBB Designation – Graduate of the School of Business Brokerage.Save
Save
Save
Save
Save
Save
Save
Save
Save
| Course Dates | Course Dates | Registration Closes |
| --- | --- | --- |
| March 2nd, 9th, 16th, 23rd, 2022 | Tuesdays 6:00PM - 9:00PM EST | Closed |
| May 4th, 11th, 18th, 25th, 2021 | Tuesdays 6:00PM - 9:00PM EST | April 22, 2021 |
Business Broker Start Up Coaching
For students completing either our in class or online training program, we offer Business Brokerage Start-Up Coaching. Our business brokerage start-up coaching is designed to help our former students start and a build successful business brokerage firm.
SESSION ONE
Introduction to Business Brokerage
Marketing Your Business Brokerage Services – Personal Calls
Marketing Your Business Brokerage Services – Direct Mail Marketing
Marketing Your Business Brokerage Services – Telemarketing
Marketing Your Business Brokerage Services – Print Marketing
Marketing Your Business Brokerage Services – Internet Marketing
SESSION TWO
Preparation for initial meeting with business owner
Initial meeting with business owner
Analyzing and Pricing Businesses
Preparing Listing Presentation
Follow up meeting with business owner
Explanation of analyzing a business and price range development
Completion of Listing Documents
SESSION THREE
Packaging Business
Marketing a Business
Initial contact with potential buyers
Initial meeting, interviewing and qualification of potential buyers
Presentation of businesses to potential buyers
Touring business with buyer
Negotiation of Offers to Purchase or Letter of Intent
Presentation of offer to business owner
SESSION FOUR
Due Diligence
Pre-closing activities and responsibilities
Closing Documents
Business Closing and Transfer
Post-closing activities and responsibilities
School of Business Brokerage Course Workbook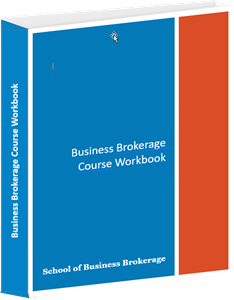 The School of Business Course Workbook is the companion instructional aid for our training programs.  The Course Workbook contains slide images for each presentation and supplemental materials to reinforce learning.
Course Workbook instructional materials will also serve as a reference resource for you to refer to as you build your business brokerage career.
Additional Resources and Sample Documents
Checklists
Guidelines
Buyer Registration Forms
Confidentiality Agreement
Business Listing Agreement
Business Offer to Purchase Agreement
Business Listing Extension and Amendment
Business Pricing Worksheets
Sample Business Brokerage Marketing
Save
Save
Save
Online Library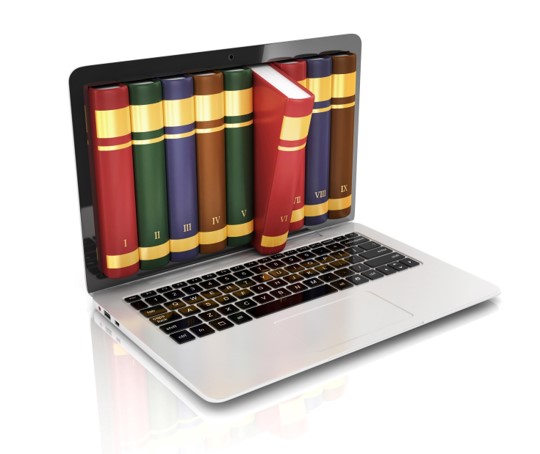 Having a great business library of quality books about valuing, analyzing and selling businesses is a must.  The School of Business Brokerage has compiled a comprehensive online library of books to help provide the foundation of knowledge you need to start and build a successful business brokerage career.
As part of your tuition, you will receive an online library of valuable books covering:
Business Brokerage
Valuing Businesses
Prospecting
Business Brokerage for Real Estate Agents
Business Exit Strategies
How to Sell a Business
Understanding Financial Statements
And many other important topics.
More than 1000+ pages of information, case studies, examples, and checklists developed by business brokers, business appraisers, business owners and business experts.
Upon registration access to your online library will be provided.  You will use the library to read and complete assignments during your training at the School of Business Brokerage.  Moreover, you will be able to utilize and add to your online library as you build your business brokerage career for many years to come.
All books are accessible from you computer (PC or Mac) Tablet or Cellphone (iOS or Android).  Anytime and anywhere, your online library is always available.
Save
Save