Complete Online Business Brokerage Training Program – Self-Paced Online Training

After years and thousands of hours of development, the School of Business Brokerage is pleased to announce the release of our Complete Online Business Brokerage Training Program. Our Online Program is designed to suit both the professional needs and the academic goals of busy working adults like you.  The online format allows you to complete your Business Brokerage course work when it is convenient for you.  Students can access course work 24 hours a day, seven days a week via the internet.  The online training follows a 30 day outline with 60 days allowed for completion. The School of Business Brokerage has also developed support services and academic resources that can answer all your questions and keep you on track as you gain the knowledge necessary to start and build a successful Business Brokerage career.
The quality of training you will receive online is the same as our in class program.  The quality, requirements, and admission procedures are the same; the only difference is how the program is delivered.
Assignments and homework are submitted online electronically via file uploading to the Learning Center.  The School of Business Brokerage Learning Center uses a course management system that provides a user-friendly format.  As a student, your course materials and instructions will be organized in folders and easy to access.
Is Online Learning Right for You
Online learning is a great choice for many people, particularly those with full-time employment and family obligations.  If you are interested in becoming a Business Broker, but traveling to our in class program is not an option, then online learning might be right for you!
How You Can Succeed as an Online Student
A successful online student taking internet courses learns to:
be comfortable using  computers and navigating the Internet;
be self-disciplined, manage time well, and avoid procrastinating; be very organized;
enjoy working independently;
following instructions closely
Online learning provides a great deal of convenience and flexibility, but it's important to note that online courses require the same level of commitment, time and effort as attending in class instruction.  60 days access is provided for completion of all training content, review and completion of final exam.
Upon completion of all course materials, assignments, and scoring a passing grade of 80 or above on the final exam, students are awarded the GSBB Designation – Graduate of the School of Business Brokerage.
 Self-Paced Online Training Tuition $ 1,595.00
Business Broker Start Up Coaching
For students completing either our in class or online training program, we offer Business Brokerage Start-Up Coaching. Our business brokerage start-up coaching is designed to help our former students start and a build successful business brokerage firm.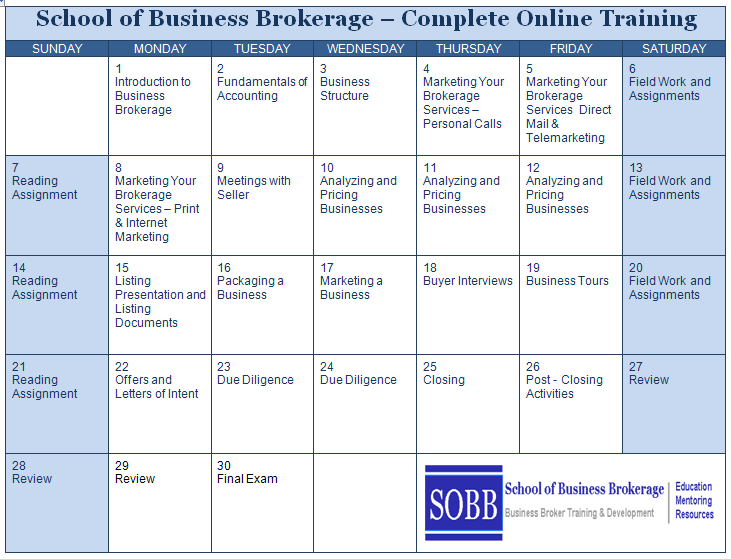 School of Business Brokerage Course Workbook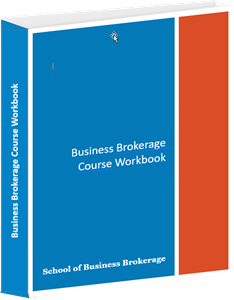 The School of Business Course Workbook is the companion instructional aid for our training programs.  The Course Workbook contains slide images for each presentation and supplemental materials to reinforce learning.
Course Workbook instructional materials will also serve as a reference resource for you to refer to as you build your business brokerage career.
Additional Resources and Sample Documents
Checklists
Guidelines
Buyer Registration Forms
Confidentiality Agreement
Business Listing Agreement
Business Offer to Purchase Agreement
Business Listing Extension and Amendment
Business Pricing Worksheets
Sample Business Brokerage Marketing
Save
Save
Save
Online Library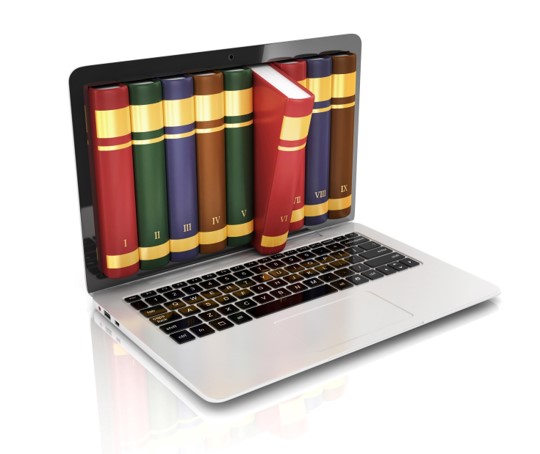 Having a great business library of quality books about valuing, analyzing and selling businesses is a must.  The School of Business Brokerage has compiled a comprehensive online library of books to help provide the foundation of knowledge you need to start and build a successful business brokerage career.
As part of your tuition, you will receive an online library of valuable books covering:
Business Brokerage
Valuing Businesses
Prospecting
Business Brokerage for Real Estate Agents
Business Exit Strategies
How to Sell a Business
Understanding Financial Statements
And many other important topics.
More than 1000+ pages of information, case studies, examples, and checklists developed by business brokers, business appraisers, business owners and business experts.
Upon registration access to your online library will be provided.  You will use the library to read and complete assignments during your training at the School of Business Brokerage.  Moreover, you will be able to utilize and add to your online library as you build your business brokerage career for many years to come.
All books are accessible from you computer (PC or Mac) Tablet or Cellphone (iOS or Android).  Anytime and anywhere, your online library is always available.
Save
Save