The School of Business Brokerage is fortunate to have experienced business brokers, business appraisers and other industry experts as curriculum contributors and instructors.

Founder and President School of Business Brokerage Ms. Dailey founded the School of Business Brokerage in 2003 to provide a comprehensive training program for those wishing to pursue a career in Business Brokerage.  Ms. Dailey believes that education makes the difference between success and failure in any endeavor.  Ms. Dailey has been involved in commercial real estate, mergers, acquisitions, divestitures, and business valuations for 15 plus years. Ms. Dailey started DAILEY Enterprises, Inc. in 1995 to provide Business Brokerage, Valuation, and Consulting services to small to medium-sized companies in North Carolina.  Ms. Dailey has assisted with hundreds of business transfers, valuations, business enhancements, and consulting projects.  Ms. Dailey is an experienced executive with in-depth training and knowledge in all aspects of small to medium sized businesses, including finance, management, operations, sales, marketing, and accounting. Ms. Dailey's Business Brokerage Website: http://www.solutions4childcare.com
M.Ed. – Masters Degree in Education
LREB – Licensed Real Estate Broker
BEC – Business Enhancement Consultant
SBA – Senior Business Analyst
Licensed Auctioneer – State of North Carolina
Founding Member and Past President of the Carolinas – Virginia Association of Business Brokers
Member of the Society of Business Analysts
Bob Meinecke has been successfully helping sellers and buyers for a number of years, under the guidance and cooperation of many experienced business brokers and national affiliations. He continues to educate himself through his affiliation with the International Business Brokers Association and the National Board of REALTORS, seeking the highest designations available.  Bob is a member of: Bob's Business Brokerage Website:  http://www.libertybusinesspartners.com
International Business Brokers Association
Carolinas-Virginia Business Brokers Association
Greater Mount Airy Chamber of Commerce
Mount Airy Rotary Club ( Board member )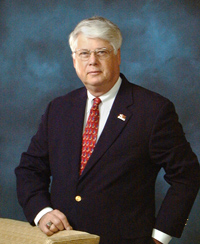 Mr. Schmid is cofounder and President of BIS. He is a 25-year veteran in the mergers and acquisitions arena.  In 1974 Mr. Schmid's corporate career began with The Babcock & Wilcox Co. (B&W) in its Corporate Planning and Business Development Department; and following the acquisition of B&W by J. Ray McDermott (NYSE:MDR) in 1978, he was moved to McDermott's corporate staff. In 1980 Mr. Schmid was selected by Tidewater, Inc. (NYSE:TDW) to be its first Director of Corporate Development and served in that position until 1985 when he resigned and moved to Asheville, North Carolina, where he joined a local business brokerage firm where he specialized in larger transactions. During nine years in general business brokerage he performed valuations of several hundred businesses for buyers and sellers and was involved in over 100 transactions. In 1994 Mr. Schmid and William J. Fass founded BIS to focus solely on middle market transactions. Mr. Schmid has both a B.S. in Industrial Management and M.S. in Management from The University of Akron, Akron, Ohio. Mr. Schmid also studied Strategic Planning at the Massachusetts Institute of Technology's Sloan School of Business. He is a life member of The Institute of Business Appraisers and holds charter membership in the Southeastern Chapter of The Institute of Business Appraisers. Mr. Schmid is a licensed real estate broker in North Carolina and South Carolina. In addition, Mr. Schmid is an active member of the Charlotte chapter of the Association for Corporate Growth (ACG).
Erich's Business Intermediary Website:  http://www.businessintermediary.com

Toby Tatum earned a Master's Degree in Business Administration from San Francisco State University. As an entrepreneur, Toby bought a restaurant which employed 11 people grossing $300,000 per year in sales revenue. He built the company to a chain of six restaurants, employing 275 people, including 22 salaried managers with annual gross sales of $9 million. Toby sold his company in 1995 and relocated to Northern Nevada where he became a business broker and business appraiser. He is one of only four Certified Business Appraisers in Nevada. Toby has published three books: Anatomy of a Business Purchase Offer: Step-by-Step Instructions for Preparing a Successful Offer and Transaction Patterns: Obtaining Maximum Knowledge from the Bizcomps Database.  Pricing a Small Business For Sale: A Practical Guide for Business Owners, Business Brokers, Buyers, and Their Advisors.
Additional curriculum contributions provided by CPA's, Attorneys, Business Owners, Lenders and other business brokerage industry experts.

Save
Save
Save
Save
Save
Business Broker Marketing Resources
(Websites, presentations, postcards, internet marketing, brochures, newsletters, and more…)