Business Brokerage Blog
Business Broker Training and Industry Updates
Business Broker Start Up Coaching
For students completing either our in class or online training program, we offer Business Brokerage Start-Up Coaching. Our business brokerage start-up coaching is designed to help our former students start and a build successful business brokerage firm.
Business Broker Marketing Resources
(Websites, presentations, postcards, internet marketing, brochures, newsletters, and more…)
Business Intermediary Directory
"Helping business sellers and buyers connect with professionals in the business transfer industry"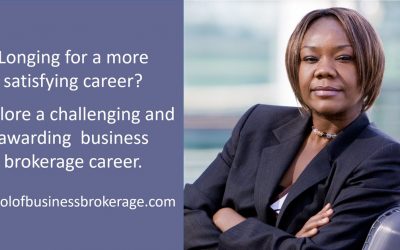 Starting in the late 1970s, women began to enter the workforce in very large numbers.  However, by the mid-1980s, most of these women had not advanced to the upper levels in corporate America.  The term "glass ceiling" began to be used in referring to these...
read more