Business Brokerage Blog
Business Broker Training and Industry Updates
Business Broker Start Up Coaching
For students completing either our in class or online training program, we offer Business Brokerage Start-Up Coaching. Our business brokerage start-up coaching is designed to help our former students start and a build successful business brokerage firm.
Business Broker Marketing Resources
(Websites, presentations, postcards, internet marketing, brochures, newsletters, and more…)
Business Intermediary Directory
"Helping business sellers and buyers connect with professionals in the business transfer industry"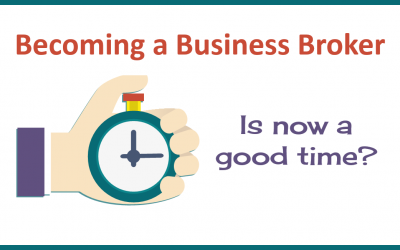 Every day I speak with lots of folks about the business brokerage industry and how to become a business broker.  I am often asked, " is now a good time to become a business broker."  Considering I have been a business broker for 23 years – and loved most of...
read more