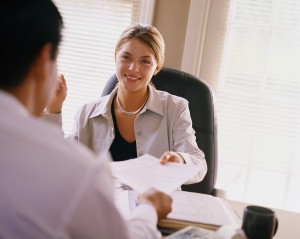 Seller Appointment – Leave behind Package
It is important that you take advantage of every opportunity to promote your business brokerage services.  At the conclusion of your initial meeting with a potential seller, you should leave a package of information that will continue to convince the seller to hire you to represent his business.  This package can be as simple as a file folder with your business card attached.  Or, you may want to invest in some printed pocket folders.  A good source for printed pocket folders is www.48hourprint.com.  Some possible items to include in the Leave behind Package:
  One page profile or list of sold companies
  Brokerage Company Newsletter
  Your Current Resume
  Brokerage Company Brochure or Marketing Sheets
  Articles you or others in your office have written
  Testimonial/Reference Letters
  List of happy former clients with contact information
  Thank you letter
Many sellers will take the time to review the information. And, your "Leave behind Package" might make the difference between you or your competition getting the listing.  Never miss an opportunity to promote yourself and your business brokerage services!
©Copyright School of Business Brokerage