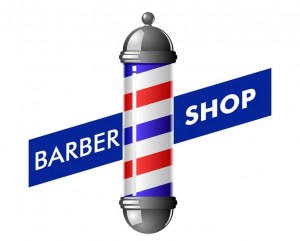 One of the great side benefits of owning the School of Business Brokerage is getting the chance to speak often with other business brokers across the country.  In a recent conversation with Jay Inbar, Inbar Group, Inc., New York, NY, Jay talked about all the buyers in their market today due to the layoffs from Wall Street and the Financial District.  However, it is still difficult to put deals together because almost every buyer is looking to buy a business for far less than the listed price.  Jay said, "Every buyer that walks through the door wants to give our business listings a "hair cut"; I'm going to put a barber pole outside our front door."  Jay is not alone; business buyers in almost every market are looking for a bargain.  And, many of us may have some listings that need a "hair cut "to get to real value.  Those New Yorkers have the best one-liners.
Although the national economy is experiencing a downturn, not all local markets are.  There are still some local markets experiencing stability and some even growth.  Therefore, it is important to not value or price businesses based solely on the current national economy.  The most important aspect of pricing the business is still, the most resent historical financial performance, and how the business is currently doing.  When, I review my listings, some have slipped from their last quarter performance and will probably need a price adjustment.  However, several of my business listings are continuing to show strong financials evening through their market area may have a high unemployment rate and other local economic downturn indicators.  So, for the later, there would be no reason to decrease the purchase price of the business.  In fact, businesses that are continuing to do well in current economic times may actually be worth more than originally thought.
So, when working with buyers, in this Buyer's Market, make sure that your listings are appropriately priced, based on current financial performance.  And, don't hesitate to share with buyers those businesses that are continuing to do well, despite the current economy, deserve their most serious consideration.  A good case could be made for decreasing one's risk by purchasing a well performing business instead of just trying to buy a business at the lowest price.  In the long run, the buyer may see a higher return on their investment.